02 Sep

Code-a-pillar for preschoolers

The Fisher-Price Think & Learn Code-a-pillar inspires little learners to be big thinkers by encouraging preschoolers to arrange (and rearrange) the easy-to-connect segments in endless combinations, sending Code-a-pillar on his path.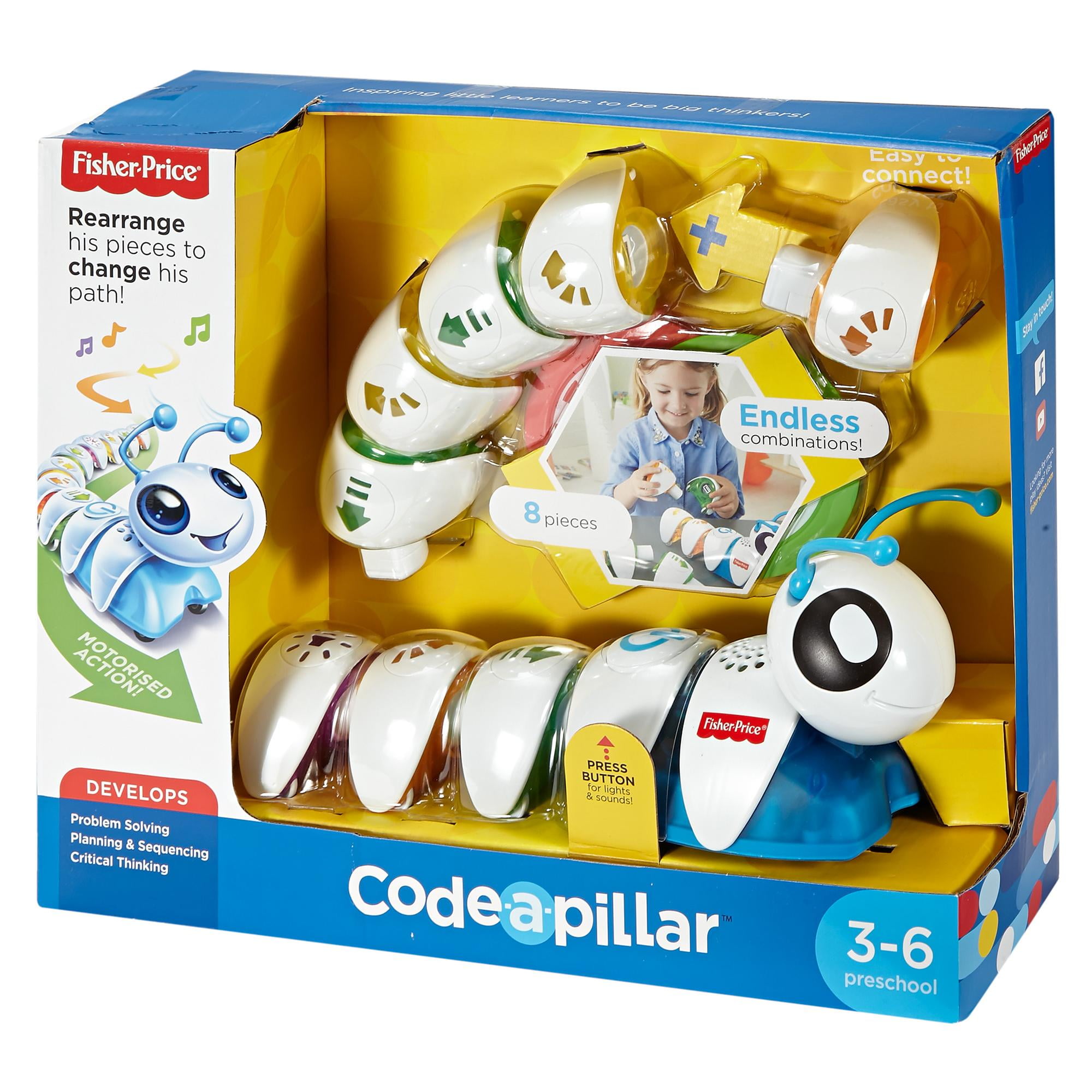 Code-A-Pillar features 9 easy-to-connect segments that preschoolers can arrange and rearrange to tell the toy how to move forward, left, right, wiggle, dance or even wait for a couple seconds before moving again. Kids can configure the segments in such a way that the Code-A-Pillar can reach targets they set up throughout the room. There's even a motorized head segment with lights, sounds and blinking eyes that brings Code-A-Pillar to life.
When kids connect the segments—in tons of different ways—to make code-a-pillar move left, then right, then forward, or wherever– that's sequencing.
When they figure out a sequence that will create a path for code-a-pillar to reach a target, that's programming (and problem solving, too)! it's all coding—and it's all fun.
DKT39 Think & Learn Code-a-pillar package contains:
1 motorized head and 8 easy-to-connect segments for endless combinations
Motorized head segment features lights, fun character sounds and blinking eyes to bring Code-A-pillar to life.
The gadget helps develop skills like sequencing, critical thinking, reasoning, discovery, memory, problem solving and experimentation
Gives fine motor skills a good workout. Best of all, it's not tablet- or app-based either, thus, freeing parents from worry about the effects of screen time. The base kits costs around 50 USD, separate add-on packs of modules will be sold separately for 15 USD a pop, three to a set. Some will do different tricks, or have different sounds. Think & Learn is meant for kids ages 3-8.